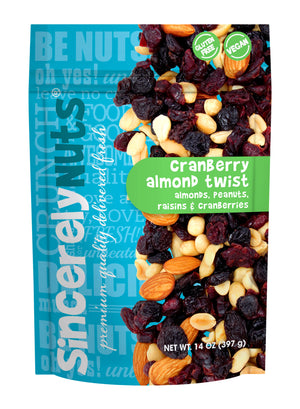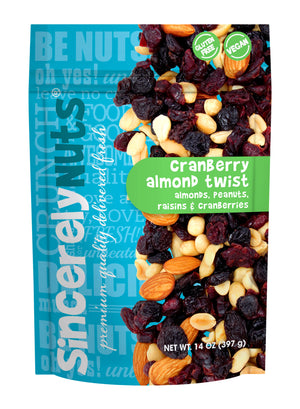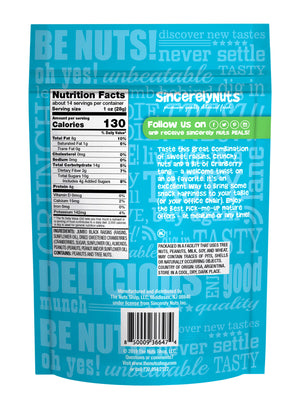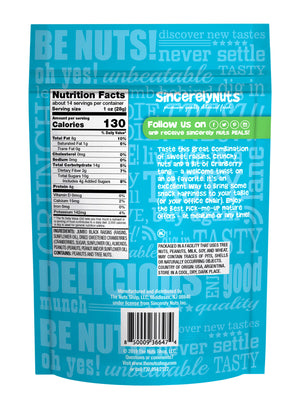 On Sale
Cranberry Almond Twist 14 Oz. (12 Pack)
This mix is not only for those who are vegan-friendly, vegetarian, and those who follow a paleo-diet; but also those who are crazy about yogurt, cereal, cookies & oatmeal lovers who now have the opportunity to drape this nutritional mix into their daily snacking repertoire. 
The antioxidants found in the skin of cranberries, giving them their deep red color. They possess potent antioxidant properties.

Made from only the best, most premium whole nuts, dried fruit and seeds, our delicious trail mix is available in bulk for those who have a strong craving for this mix!