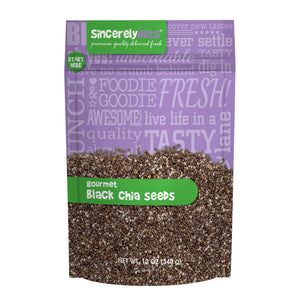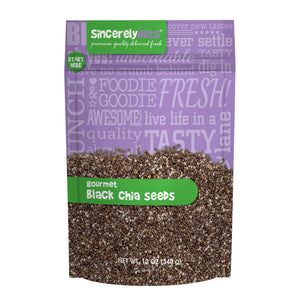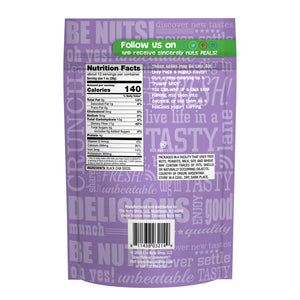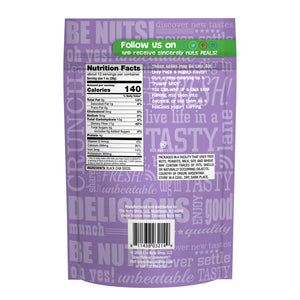 On Sale
Black Chia Seeds 12 Oz. (12 Pack)
USING BLACK CHIA SEEDS
Chia seeds come from a plant that grows in the desert that's in the same family as the mint plant. The seeds from it are a healthy ingredient to add to a number of different dishes and use in unique ways.
These seeds are very absorbent. When they absorb water or other liquids, they develop a gelatinous texture. Soak them in milk to make a pudding alternative or add them to other foods, like yogurt parfaits, smoothies, and oatmeal. They'll add a boost of protein to these foods and complement the other flavors very well.
You can even use chia seeds in savory dishes. Sprinkle some over your rice, add them to breading to coat meat, or put them on your vegetables. Once you start cooking with this unique ingredient, you're sure to find all kinds of other ways to use them. Buy black chia seeds in bulk to start using them soon!