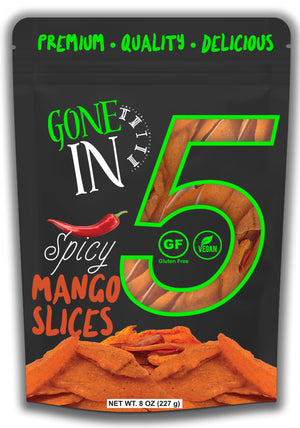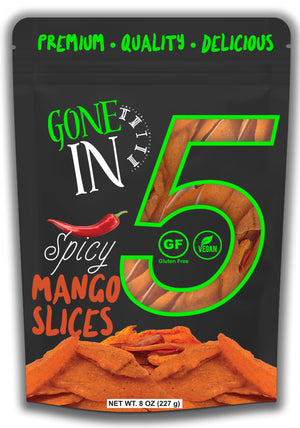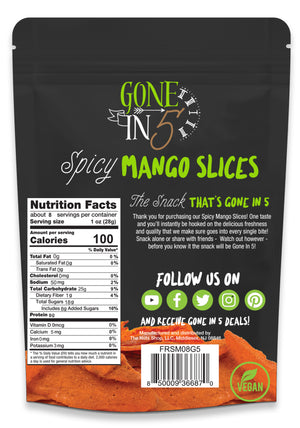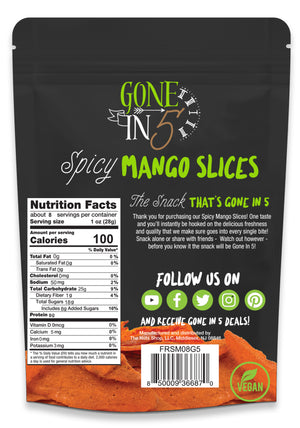 On Sale
Spicy Mango Slices 7.5 Oz. (12 Pack)
There's nothing better than a twist on a classic snack that delivers an unexpected kick. When you want to satisfy a sweet craving but also prefer something a little savory, spicy dried mango slices offer the perfect treat. Exploding with flavor, these dried mango slices give a unique taste with our special spice blend, turning them into a foodie favorite.
Mangos have a distinctive taste no other fruit can match. We charge that flavor up a notch by sprinkling it with a spice blend ( including paprika ) that offsets the fruit's velvety sweetness with a bit of fire.
Even picky eaters will appreciate the contrasting flavors of our spicy dried mangos. Buy them today for a simple snack or as part of a fun recipe you make with your family.