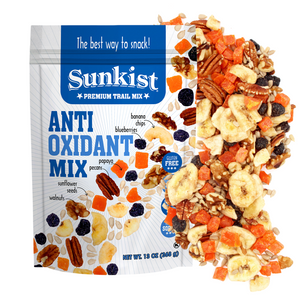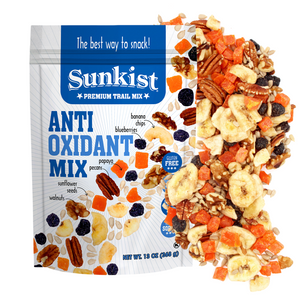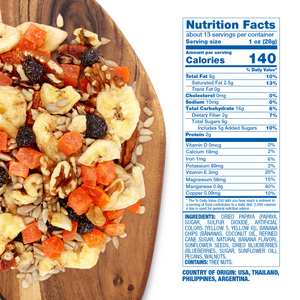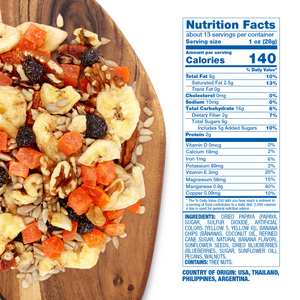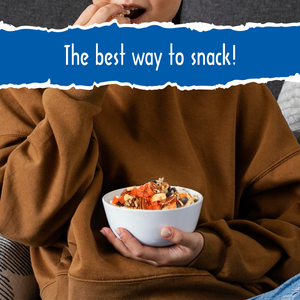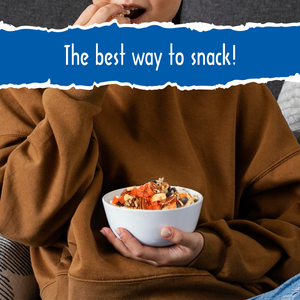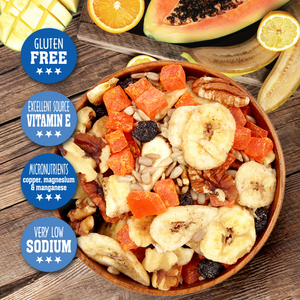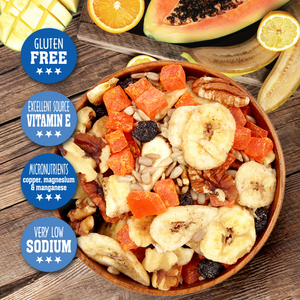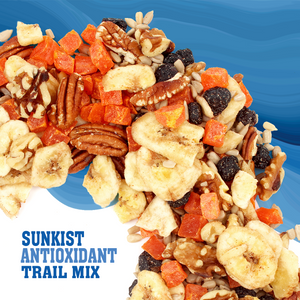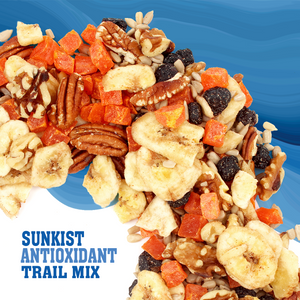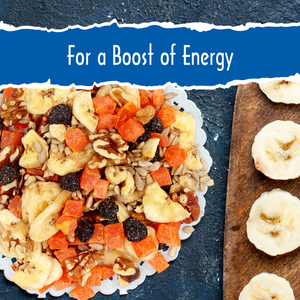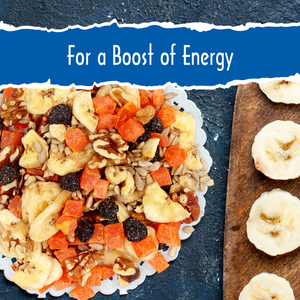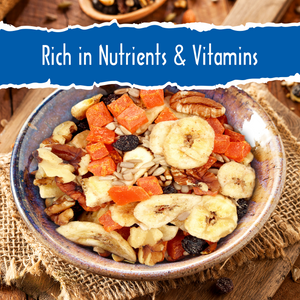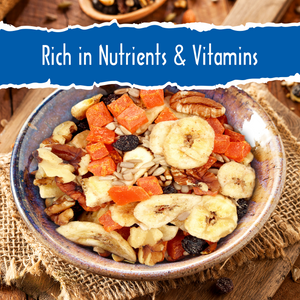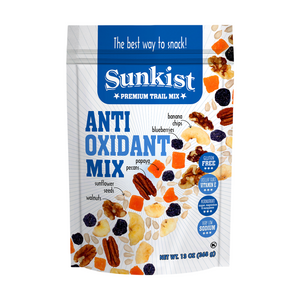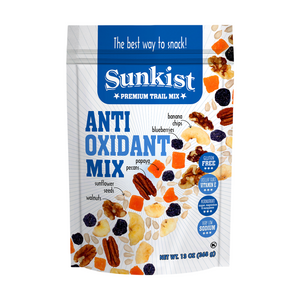 On Sale
Sunkist® Antioxidant Trail Mix 13 Oz (12 Pack)
SUNKIST ANTIOXIDANT TRAIL MIX. This trail mix is full of nuts, seeds and dried fruit: dried papaya, banana chips, and blueberries, sunflower seeds, walnuts and pecans. This blend is bursting with tropical flavors and crunch, and a great source of Vitamin E.

A GREAT ANYTIME SNACK. No more reason to grab a bag of chips or candy bars when you can grab Sunkist Trail Mix instead. Packed with vitamins and micronutrients, while being low on sodium, this makes a better choice for snacking for both kids and adults.

ENERGY BOOSTING. Have you ever wondered why trail mix is popular among hikers and mountain climbers? The dried fruits are easily digestible to quickly provide a boost of energy and much needed nutrients. Bring a pack of Sunkist Trail Mix with you on your next adventure, or even to the gym!

CONVENIENCE AND VERSATILITY. Get creative! Use Sunkist Antioxidant Trail Mix to add a colorful and crunchy twist to your everyday granola or oats! Mix with popcorn, or bake into energy balls! Sunkist trail mixes come in a resealable bag for easy storage and convenience.

A BRAND YOU CAN TRUST. You and your family deserve the best from one of America's most trusted brands! Know that you are only getting the finest quality trail mix with premium ingredients when you choose Sunkist.