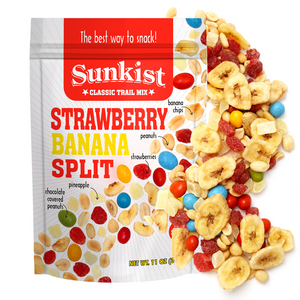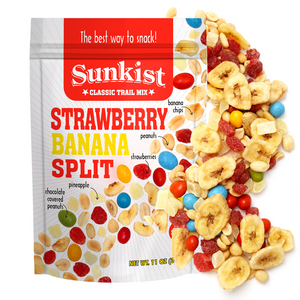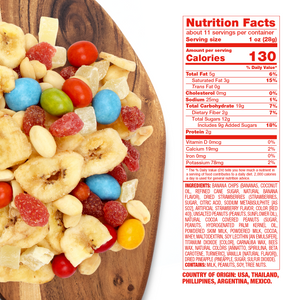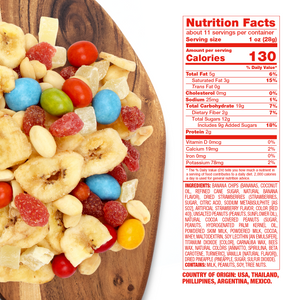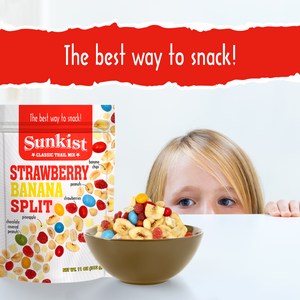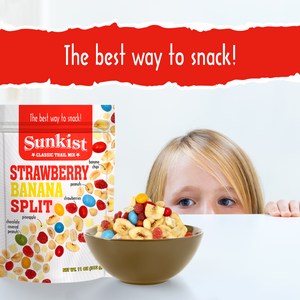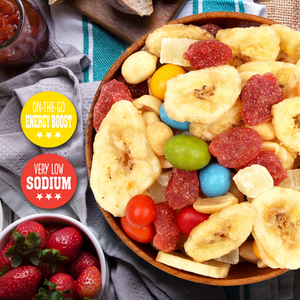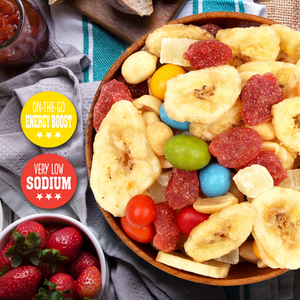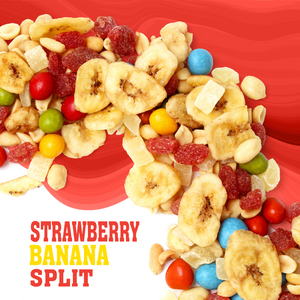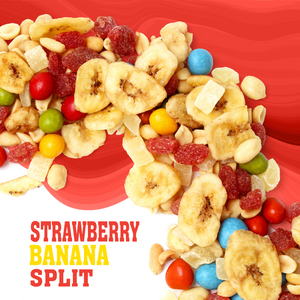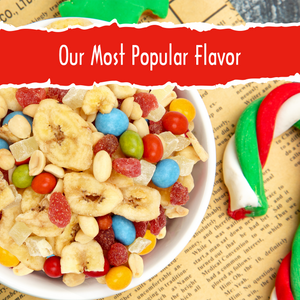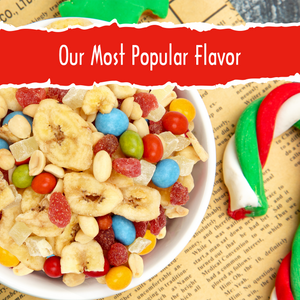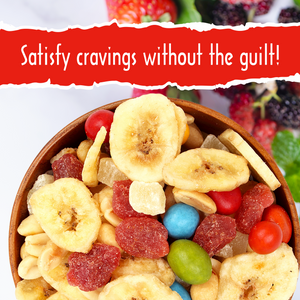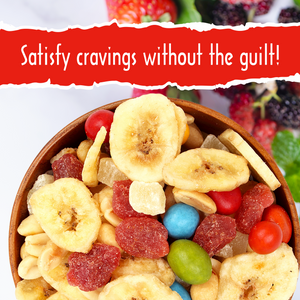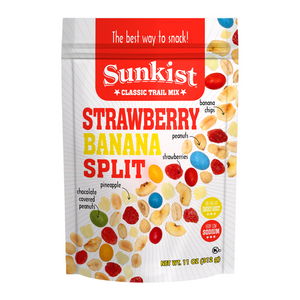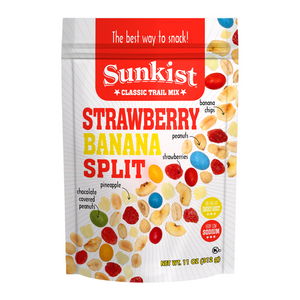 On Sale
Sunkist® Strawberry Banana Split Trail Mix 11 Oz (12 Pack)
A SWEET AND FRUITY EXPERIENCE. This trail mix contains delicious dried strawberry, banana chips, dried pineapple tidbits, and chocolate covered and plain peanuts. This treat is perfect for those with sweet tooths!

FOR ANYTIME SNACKING. No more reason to grab candy bars when you can grab Sunkist Trail Mix instead. This low sodium treat makes a better choice for snacking for both kids and adults-- perfect for a pick me up or dessert!

ENERGY BOOSTING. Have you ever wondered why trail mix is popular among hikers and mountain climbers? The dried fruits are easily digestible to quickly provide a boost of energy and much needed nutrients. Bring a pack of Sunkist Trail Mix with you on your next adventure, or even to the gym!

CONVENIENCE AND VERSATILITY. Get creative! With this blend, your cereal or oats will always taste like a cheat meal, without the guilt! Satisfy your sweet cravings by mixing with popcorn, or baking into yummy energy balls or cookies. Sunkist trail mixes come in a resealable bag for easy storage and convenience.

A BRAND YOU CAN TRUST. You and your family deserve the best from one of America's most trusted brands! Know that you are only getting the finest quality trail mix with premium ingredients when you choose Sunkist.